4 Reasons to Hire a Professional Process Server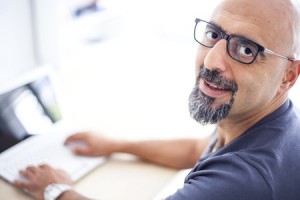 If you're an individual filing a civil lawsuit in Atlanta or an attorney at a firm that handles hundreds of cases per year, you're going to have to serve the case defendants properly for your case to proceed in court. 
Using a professional, reputable process server is recommended because they are:
Credible
In Atlanta, using a process server who is certified by the 5th Judicial Administrative District is required for the service to be legal. In order to be certified in the 5th district, process servers must:
Complete the application

Pass a fingerprint-based background check, including criminal history

Pass a pre-certification training and exam

Obtain a surety bond or liability insurance for at least $25,000
Using a certified server ensures that your case won't be delayed, or in a worst-case scenario, dismissed due to improper service.
Knowledgeable
As stated above, all certified process servers in Atlanta must pass a pre-certification training course and examination. This course and exam cover all of the laws servers must know to serve process legally. Servers also work with this information every day, further cementing their knowledge of the subject.
Reliable
Professional process servers with proven track records are more reliable than servers without experience or servers that can't provide references. Reliability is incredibly important since service must occur on a certain timeline. If the server deviates from this timeline it could negatively impact your case.
Convenient
Being able to trust that your case process is going to be handled quickly and professionally takes a huge burden off your shoulders, especially if you work at a firm dealing with multiple simultaneous cases. Accurate Serve® of Atlanta has the servers, tools, and resources necessary to efficiently serve process in all your cases and provide court-approved proof of service. Call us at (404) 924-4838 or send us your request online today.