You Should Find a Process Server with these Qualities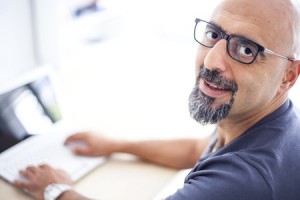 Using a credible process server in Atlanta isn't just highly recommended, it's required by law. Georgia and Fulton County have strict requirements on who can be a certified process server, and if you use an illegitimate process server, your case could get thrown out for improper service. Only hire a process server in Atlanta who:
Meets State Requirements
Fulton County requires process servers to:
Be 18 years old or older

Complete an application

Possess a valid driver's license

Complete a 12-hour pre-certification training course

Complete a 5-hour continuing education course when renewing a certification

Pass the Georgia Certified Process Server State Examination

Submit a background check

Be endorsed by a member of the George State Bar

Submit a full application packet within the designated submission dates
Once a server is approved as certified by Fulton County, their name and information will appear on this website.
Knows the Laws
Experienced process servers are very knowledgeable about laws and current trends related to process serving in their location. Never hire a process server who:
Tries to disguise or lie about their identity while serving process

Gives process recipients advice about their cases

Threatens or tries to intimidate process recipients

Engages in illegal activities while serving, such as breaking and entering
When you choose Accurate Serve® to handle your case's process, you'll always get quality and completely% legal process service with no shady practices. 
Values Customer Service
Check online for reviews by past clients, or ask the process server for references you can contact to verify performance. You can often avoid a bad situation by doing your research about a server's reputation ahead of time. If you can't find any information online and they don't want to provide references, move on to the next prospect.
The Accurate Serve® franchise has been serving process since 2009, so we have the experience, knowledge, and credentials you need to get your case's process served quickly and legally. Call our Atlanta office at (404) 924-4838 or contact us online to find out how we can take the burden of process service off your shoulders, so you can get back to the research that's going to win the case!